Gone are the days when action cameras were considered niche items. Right now, these small, lightweight, wearable, and very portable cameras are unremittingly becoming a hit. Thanks to its capability to be mounted on just about anything – helmets, bicycles, surfboards, skateboards, drones and even on pets.
Yes, you can always use a conventional camcorder; after all, they have way better performance, features, and functionalities for the price. However, most models are too heavy and bulky; preventing you from getting the most out of it. You can't even strap it onto your body, helmet, or equipment without experiencing issues. The great thing about action cameras, on the other hand, is that they are becoming lighter, smaller, and more affordable. Below, you'll find the top 5 action cameras that we've tested for resolution, mounting options and capabilities, control, and other relative aspects.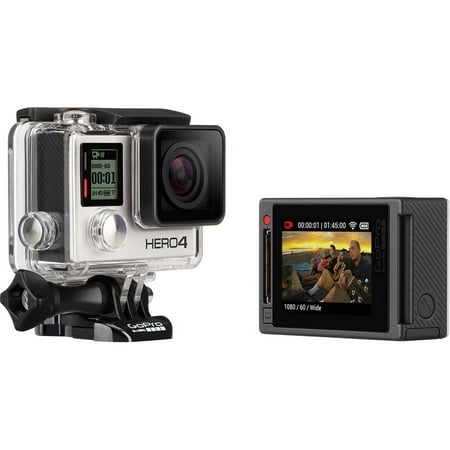 Adventure capturing in a whole new level – this is what the GoPro HERO4 is designed to deliver. The main thing about this action cam is that it is extremely easy to use, having a built-in touchscreen display, adjustable settings, straightforward controls, and Wi-Fi and Bluetooth compatibility. This camcorder can shoot 1080 pixels 60 and 720 pixels 120 video, not to mention 12 megapixel images at an astounding 30 frames per second (fps).  The end result? Powerful, crisp, and professionally captured videos and photos shot with utmost convenience. The camera can be worn and mounted to virtually anything you'd like to mount or wear it on. It is also waterproof, as long as submersion doesn't go beyond 40 meters deep. To capture images with impeccable quality, GoPro incorporated other fine features such as Protune, HiLight Tag, QuikCapture, Night Lapse and Night Photo.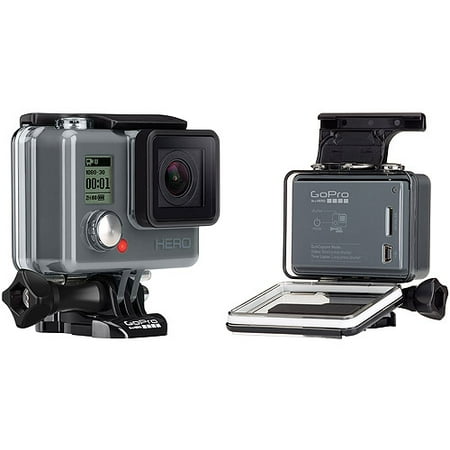 If you're looking to record adventures with exquisite detail, this GoPro camcorder is your friend. High definition video – check. Precise 5-megapixel still photos – definitely check. You also get awesome benefits of portability, take or mount in anywhere and you're good to go. Whether you're biking, diving, running, hiking, or simply checking out the great outdoors, you can take the GoPro HERO, having peace of mind that it won't let you down. The camera's casing is rugged and waterproof, allowing you to capture underwater moments as long as they don't go beyond 131 feet. Another feature to love about this action cam are low-light adjustment sensor that automatically fine tunes the images, regardless of the lighting condition. Another is the QuikCapture, which prevents you from missing anything by recording automatically with a simple press of a button. It has built in battery (2.5 hours life), digital display, and a slot for a microSD card.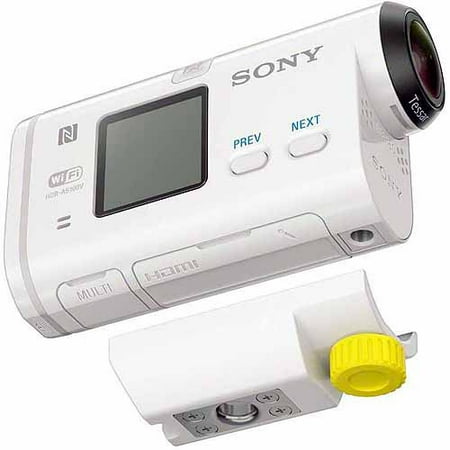 For people wanting to capture life's amazing moments with pro-quality, Sony POV Action Cam is a good bet. Aside from a larger display panel, it features a built-in GPS tracking system, so you won't lose track no matter where you go. In addition, it includes a remote and built-in Wi-Fi for easier uploading online. The body of this Sony Action Cam is splash-proof and housing free; so there are no bulkiness or inconvenience whatsoever. It also boasts XAVC S HD recording and 120/240 frame rates, delivering crisp and clear moving and still images. This 13.5 megapixel camera has a slot for microSD memory stick and a lithium ion battery.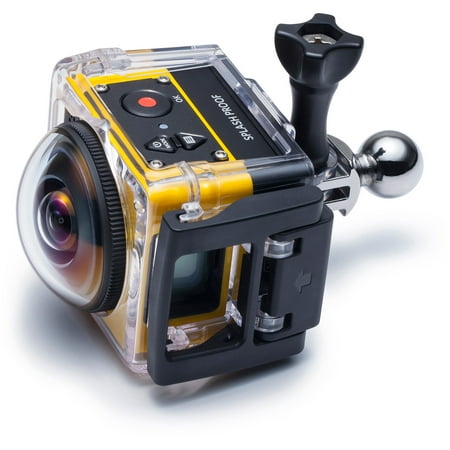 Incredibly clear videos and more – these are the end products that the Kodak PIXPRO is built to deliver. This powerful device is a 16.38 camera, having a 1/2.33-inch MOS image sensor that produces precise details and ultra-clear colors. With a single touch of a button, you can come up with professional quality images, even if you're just starting out. Other integrated features in this handy action cam are built-in Wi-Fi, Electronic Image Stabilization, 1″ Status LCD, 1920 x 1080 resolution for videos, 360-degree view, weather resistance, burst mode and slot for microSD. The Kodak PIXPRO connects to your other devices by means of a MicroUSB 2.0 or a MicroHDMI connector. It also lets you share mind-blowing adventures quickly through its YouTube sharing compatibility feature.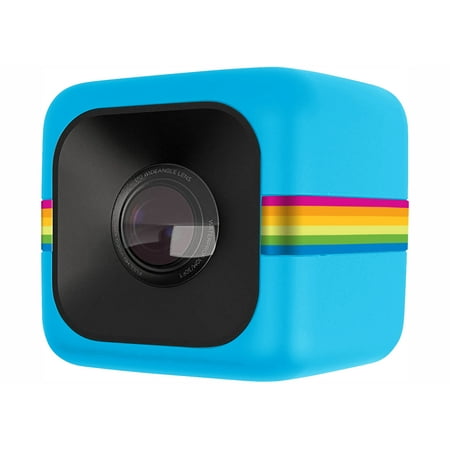 This easy mountable, waterproof, shock proof, and splash proof, and weather proof camera records full HD (1080p) videos and 6 MP still images. Its high capacity battery can run up to 90 minutes while recording. It's also equipped with a built-in microphone and LED.
With all of these awesome features and low prices in a camera, you may be having a lot of trouble now in choosing. Though our list contains the best action cameras to start, your final choice must boil down to ease of use and level of performance. Depending on your shooting environment and intended use, you can finally determine which action camera will work best for your needs.